I'm back again - the time with vacations after exams have gone - with the start of the Second Trimester of the Executive PGDM at NMIMS Hyderabad. The exams of the past semester were kind of okay, but we shall know the results of the same by February, so fingers crossed until then. So a quick overview of what all we will be learning in the second semester of the Executive MBA program at NMIMS Hyderabad. The list of subjects is as follows:
Marketing Management - 1

Operations Management

Corporate Finance

Managerial Accounting

Strategy Planning
Introduction to Marketing Management
Today was the first day and we spent a considerable time on the introductions. The day started with Marketing Management with not many missing the starting bit of the lecture. We cleared the air around Marketing and Sales and how THEY ARE DIFFERENT. We then understood about the NEEDS and WANT. We also later understood the 4 Ps of Marketing: Price, Product, Place and Promotion. Also discussed the famous Nirma case study and a few examples of Kelloggs. Overall a good first class. Marketing is my area of focus in this course, so I will be putting in the extra effort to understand everything that is needed.
4Ps of Marketing. Courtesy: Professional Academy
Corporate Finance
Cash Flow statement is back - with a big bang ! The first session of Corporate Finance was all about introduction to the subject. We learnt a few terms surrounding corporate finance like what is Corporate Finance - Investing, Finance and Dividend Management. Post this we learnt about Agency Costs and how we can reduce the same. Then we started with some numericals on Time Value of Money - Present Value, Future Value, EAR, ARP etc. Another subject where I need to put in more focus.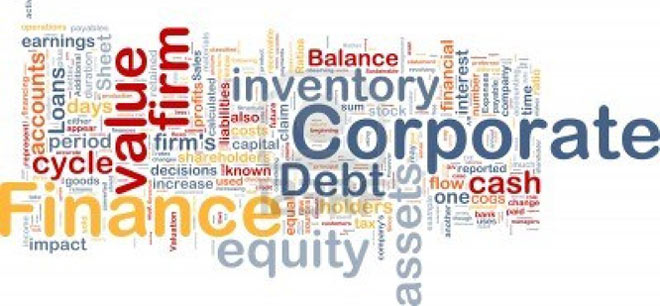 Corporate Finance. Courtesy: vskills
Operations Management - interesting subject
All of us working would know about Operation Management. Well for me it was a fairly new thing. Being in the service sector and the kind of work I do, there's not much of the 'thing' I've seen. Anyways, the faculty is quite animated and made the subject look so simple. We took up case studies of Aviation sector. Started with introduction, System Perspective, Challenges faced in Operations Management and how it is implemented in Service and Manufacturing sector.
Operations Management. Courtesy: Quora
So that was all about
Day 25 of Executive PGDM at NMIMS Hyderabad
. 3 subjects all of them core MBA subjects with 3 credits so there's no excuse. On top of this the schedule is a lot hectic this semester - 9-7pm class on weekends, and almost 12hrs at work during weekdays. But there's no turning back now. Next week is a holiday due to Sankranti, so no class for another 15 days. So have fun till then, see you on the other side.
Day 25 - Second Trimester of Executive PGDM at NMIMS Hyderabad kicks off
Reviewed by
The Executive
on
January 07, 2018
Rating: