There are many activities that are equally fun and productive. One such high-valued exciting activity happens to be Escape rooms. Escape rooms are becoming quite popular these days among people of all age groups. This booming industry is people's destination for adventure, excitement, and mystery.
Escape rooms offer much more than it claims to people. It is not meant for just fun. Escape Rooms also offer you the best learning experience with multiple activities and skills. In a way, you can say that Escape rooms have evolved into a hub for social fun. So, don't wait for too long to try it out yourself.
Importance Of Escape Rooms In The World
Escape Rooms are spread all over the world. There are plenty of escape rooms for adventure lovers to try them out. Each Escape room has a unique set of features and games inside. There are 2 to 6 escape room adventure games that draw the attention of multiple escape room fanatics. So, let's understand the concept of Escape rooms in brief. Escape Room is a real-life game that is ornamented with various themes and genres. They offer the most unique storyline for the players to visit these escape rooms.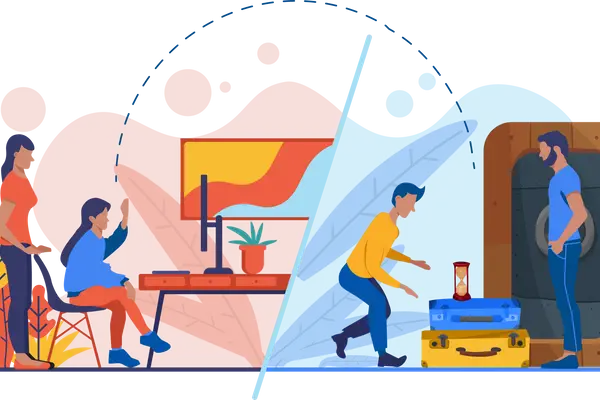 Escape Rooms. Courtesy: EscapeRoom.com

Know The Design Of Escape Rooms
Escape Rooms are themed rooms that offer you an exciting adventure experience for 60 to 90 minutes. The duration of the adventure varies from one escape room to another. It entirely depends on the creators of the escape rooms how they want their design.
The goal is to complete the entire given mission within the given time. Once you complete solving the riddles, puzzles, and quizzes related to the themed room, you will be the winner. However, if you fail to solve the mystery within the given time and escape the room, you lose. There is a group of 4 to 6 people who can enter each room and solve the mystery. This is the basic design of the game.
Why Do People Visit Escape Rooms?
Players, irrespective of their age, feel an adrenaline rush within themselves while enjoying the game. People have started visiting escape rooms in their country or city for every occasion possible. The definition of fun for these escape room enthusiasts is not to lie down playing video games anymore. People are now more interested in getting out of their places and engage in brainstorming. The fun of ideal minds putting together their brains for
productive activities is the new normal. This is the only reason why most people love visiting escape rooms.
Learning Experiences Through Fun Activities
There is not a single occasion when people do not choose to visit Escape rooms. You can bring your friends, families, partners, and coworkers to an Escape room. Escape Rooms are meant for birthdays, anniversaries, bachelorette parties, and many other family events. You can spend your date night with your partner solving thrilling puzzles.
A lot of escape rooms also offer a huge space to hold team-building activities. These team-building activities are highly effective and efficient for your learning experience. Corporate workers find these exercises extremely helpful and useful. Here are some of the important things that you can learn in any of these Escape rooms:
Problem-solving ability - Team building activities and other corporate exercises help you in a lot of ways. One of the major things that you learn is problem-solving ability. Puzzles and riddles in an escape room require a lot of mind work. Basically, you need to storm your brain and work out on the challenging riddles that are presented in from of you. It exercises your mind and opens up many new possibilities that were never before. This will encourage you to work better in any situation that your corporate life throws back at you.
Heightened Awareness - When you start using your brain to solve necessary challenges, you become aware. This means that you start noticing and observing everything acutely. No minor detailing escapes your eyes when your awareness becomes such heightened. Only escape room activities can help you enhance your ability and power to be aware of most things that you might lose during other times.
Focusing on Co-operation - Escape rooms all over the world encourages people to work and function together in a group. There can be times when you do not find things while working alone. During such times, you do need to take the help of your team members. Most importantly, your ideas can be a lot different from the ideas that other members have. This is how most people can learn to cooperate with each other patiently without making a fuss.
Instill Lateral Thinking - The thinking power that you already have might not be enough. You need to sometimes start thinking "outside the box". This sort of thinking will help you succeed in your life and go a really long way. Lateral thinking helps you solve your problems in the most non-complicated way possible. You can quickly reach solutions with the help of lateral thinking. People will have a clear idea of obvious reasoning once they have achieved that level of thinking.
Learn Punctuality - Punctuality is one of the most essential characteristics that you need to aware of. It only makes you more responsible and helps you gain appreciation from your seniors. Any person who knows and understands the importance of time is admired and respected. It will increase your chances to get better recognition from people near you. All of this will only be possible for you to learn through escape room escapades. These escapades are time-bound and to win it you have to respect the lost time.
Summing Up!
All the Escape Rooms around the world have their unique mission. You can choose the mission just by selecting your favorite adventure. It is important that you choose the theme of the escape room very carefully. This way, you will be more interested to invest your time and energy into the mission. You will have to be dedicated and patient to be able to finish the entire mission within the given time. This can thereby increase your excitement to finish even the most challenging adventure. So, visit your nearest escape room and start your learning experience through fun activities. You will certainly not regret it.
Understand How Escape Rooms Evolved Into A Hub For Social Fun
Reviewed by
The Executive
on
March 13, 2021
Rating: